Summer is in full swing here in Nebraska, temperatures between the 70's and the high 90's.  We are grateful for the recent rains that help take the load off of irrigating. 
Greg is busy looking at the fall season; planning routes, studying market reports, and getting ready to attend a few fur conventions.  The boys are all busy; Orrin and Katrina added a little girl to our family in May. Yes, the first girl!  They are busy with their little boy Luck and Orrin being in the field.  Lathan and Samantha are expecting a (girl?) the first part of August and are in hopes that Lathan makes it home from Alaska before that event occurs.  Commercial fishing has been a little challenge this year just like all ag related fields.  Flagan is busy in his diesel shop.  Like everywhere the challenge for him has been being able to get parts to get things fixed.  Macon and Kenidee got married and they live in the Chester area.  In the Summer Macon is in Alaska as well running his boat and the rest of the year he runs his construction business.  Talon moved to Texas last fall and let's just say "We don't see him!"  Living his best life and learning a ton in the horse business. 
We hope all of you are being able to enjoy your days. I
Petska & Sons'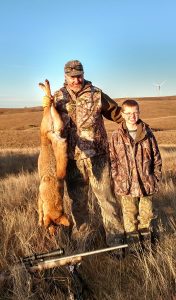 We still need a limited quantity of whole porcupines for taxidermy.
(be sure to put them in a feed sack, or dog food type bag before bringing them to town)
We are buying the following (no quantity too large or small):
All antler, Elk, Deer, Moose, etc.
Quality Furs
Quality Used Guns
Beaver Castor 
Porcupine Hair
Cow/Steer skulls…preferably with horns
 
Domestic goat and antelope skulls with horns
 Taxidermy Items:
Swift Fox
Grey Fox
Red and Cross Fox
Ringtail Cats..will pay $20-30 for well cared for taxidermy quality specimens
Mountain Lions (orders for 40-50 lions/yr.)
Armadillo
Click on the "Routes" link at the top of this page to see when and where we stop near you.
Questions or More Info – Greg 308-750-0700
gpetska@gmail.com