As promised most the routes have been updated with dates and times.  We still have a few to fill in, so check back in a few days.  Greg will head out early November, as the season begins to kick off. Chance and Justin are also looking at some early November routes to help out on the deer/elk hides.    Many people are anxious to get started but do check the fur handling page to see the best times to harvest  animals.  
 We have created a supply store, which can be found under the HOME tab.  This is a work in progress!  I do have the gloves loaded but not all of the other items.  If there is something in particular you are thinking you would want email thpetska@gmail.com.  If you are wanting to place and order also use thpetska@gmail.com.   
On a personal note be did welcome Granddaughter #3.  Yes, it is a bit unlike our family to have girls, as many of you know we have the 5 boys; however, each one of these little girls has already created a special place in Grandpa and Grandma's heart.  ( I can't believe I am old enough to be called Grandma).  
We look forward to seeing you on the routes. 
Petska & Sons'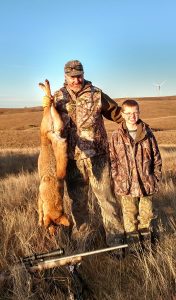 We still need a limited quantity of whole porcupines for taxidermy.
(be sure to put them in a feed sack, or dog food type bag before bringing them to town)
We are buying the following (no quantity too large or small):
All antler, Elk, Deer, Moose, etc.
Quality Furs
Quality Used Guns
Beaver Castor 
Porcupine Hair
Cow/Steer skulls…preferably with horns
 
Domestic goat and antelope skulls with horns
 Taxidermy Items:
Swift Fox
Grey Fox
Red and Cross Fox
Ringtail Cats..will pay $20-30 for well cared for taxidermy quality specimens
Mountain Lions (orders for 40-50 lions/yr.)
Armadillo
Click on the "Routes" link at the top of this page to see when and where we stop near you.
Questions or More Info – Greg 308-750-0700
gpetska@gmail.com