The Fur Season is underway.  Please take a look at Petska Fur facebook for updates on the Season Forecast.  We try to update the website when a change or a driver issue occurs, but the social media outlet is far quicker.  We are updating the routes.  Days and times as well as location's will be changing this year according to the markets. 
With the ongoing Covid challenges we are asking  when meeting us at a stop:
Practice Social Distancing
We will do our best to wear a mask and encourage you to wear one also
In regards to bringing fur to one of the fur sheds:
we will purchase fur outside of the building.  We will wear a mask and encourage you to wear one also
If bringing fur into the building you will be REQUIRED to wear a mask.  
As with any illness we encourage you to self monitor.  If you have been knowingly exposed, have a fever, or are concerned about possible transmission please reconsider bringing your fur at that time.  We are looking forward to a great year and would like to be able to serve you throughout the season.  
Thank you for your business!
Petska & Sons'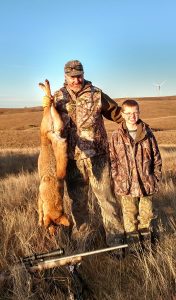 We still need a large quantity of whole porcupines for taxidermy.
(be sure to put them in a feed sack, or dog food type bag before bringing them to town)
We are buying the following (no quantity too large or small):
All antler, Elk, Deer, Moose, etc.
Quality Furs
Quality Used Guns
Beaver Castor 
Porcupine Hair
 Taxidermy Items:
Swift Fox
Grey Fox
Red and Cross Fox
Ringtail Cats
Mountain Lions (orders for 40-50 lions/yr.)
Armadillo
Click on the "Routes" link at the top of this page to see when and where we stop near you.
Questions or More Info – Greg 308-750-0700
gpetska@gmail.com