MERRY CHRISTMAS!
Greg and Lathan will  be running their routes on Christmas Eve; however, Greg's will look like the following in order to make it home for family.
THIS IS MONDAY, DECEMBER 24 th only
TOWN, STATE, LOCATION,TIME
Atkinson,NE, Roadrunner , 8:00-8:15 am
Spencer ,NE, KC Roadrunner ,9:00-9:20 am
Butte ,NE, Short Stop ,9:45-10:00 am drive thru
Naper ,NE, Naper Café ,10:05- 10:20 am
Springview ,NE, Turbine Mart ,11:15-11:30am
Valentine ,NE, Pitstall Tire , 12:45-1:15 pm
Mission, SD , Pro Pawn Shop ,1:50-2:15 pm
Winner, SD , Westside Truck , Plaza 3:00-3:30 pm
Colome, SD , Flying D , 4:00- 4:10 pm drive thru
The days are getting shorter and hunting/ trapping season is upon us.   The routes have been updated for all States.   We look forward to seeing you at the stops this season.   For updated prices and information catch us on Facebook at Petska Fur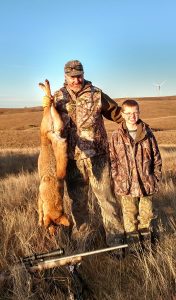 We still need a large quantity of whole porcupines for taxidermy.
(be sure to put them in a feed sack, or dog food type bag before bringing them to town)
We are buying the following (no quantity too large or small):
All antler, Elk, Deer, Moose, etc.
Quality Furs
Quality Used Guns
Beaver Castor 
Porcupine Hair
 Taxidermy Items:
Swift Fox
Grey Fox
Red and Cross Fox
Ringtail Cats
Mountain Lions (orders for 40-50 lions/yr.)
Click on the "Routes" link at the top of this page to see when and where we stop near you.
Questions or More Info – Greg 308-750-0700
gpetska@gmail.com