With Fur Season wrapping up we would like to extend a huge Thank You to all of you out in the country.  Without you our business and the trapping industry would be non-existent.  Thank you to our employees, we know the season is a huge undertaking each year.  Fighting the bitter cold these last few weeks have only added to the "fun".  
We are working on getting antler routes loaded.  We have a few family events that will force Greg to pull of the road (Macon is getting married in a few weeks, and Lathan and Samantha are having a gender reveal around Easter, Orrin and Katrina are expecting a little girl in May).  
 Please take a look at Petska Fur facebook for updates.   We try to update the website when a change or a driver issue occurs, but the social media outlet is far quicker.  
With the ongoing Covid challenges we are asking  when meeting us at a stop:
Practice Social Distancing
We will do our best to wear a mask and encourage you to wear one also
In regards to bringing fur to one of the fur sheds:
we will purchase fur outside of the building.  We will wear a mask and encourage you to wear one also
If bringing fur into the building you will be REQUIRED to wear a mask.  
As with any illness we encourage you to self monitor.  If you have been knowingly exposed, have a fever, or are concerned about possible transmission please reconsider bringing your fur at that time.  We are looking forward to a great year and would like to be able to serve you throughout the season.  
Thank you for your business!
Petska & Sons'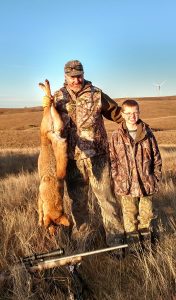 We still need a large quantity of whole porcupines for taxidermy.
(be sure to put them in a feed sack, or dog food type bag before bringing them to town)
We are buying the following (no quantity too large or small):
All antler, Elk, Deer, Moose, etc.
Quality Furs
Quality Used Guns
Beaver Castor 
Porcupine Hair
 Taxidermy Items:
Swift Fox
Grey Fox
Red and Cross Fox
Ringtail Cats
Mountain Lions (orders for 40-50 lions/yr.)
Armadillo
Click on the "Routes" link at the top of this page to see when and where we stop near you.
Questions or More Info – Greg 308-750-0700
gpetska@gmail.com