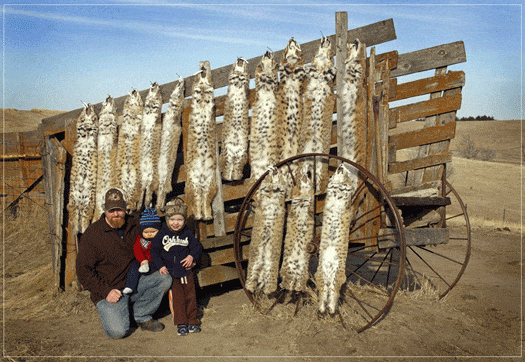 Trapping with Dad…………………Priceless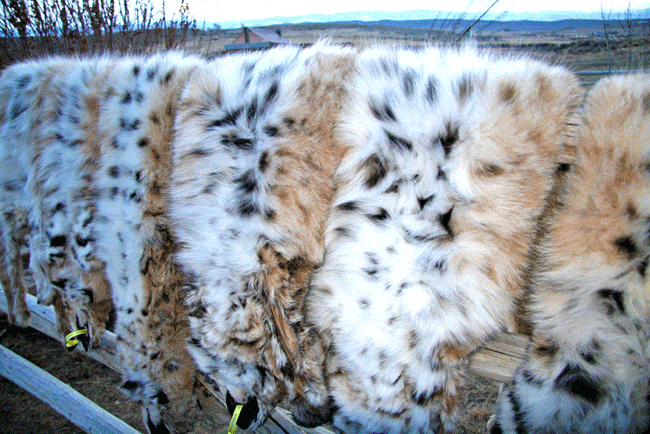 Beautiful WY cats.
Remember the best cats are harvested after the first of the year!
The new season is not far off.
Be sure to check the "Routes" page for updated times, and dates on the 2014/2015 season.
Many of you are familiar with  fur markets and the understanding of how quickly things change, especially the cat market.   Call or email Greg with questions to check the current outlook.  We also would invite you to check out Petska Fur Facebook page as Greg posts regularly new information and changes.
Phone: 308-750-0700
Email:  gpetska@gmail.com
Facebook: Petska Fur